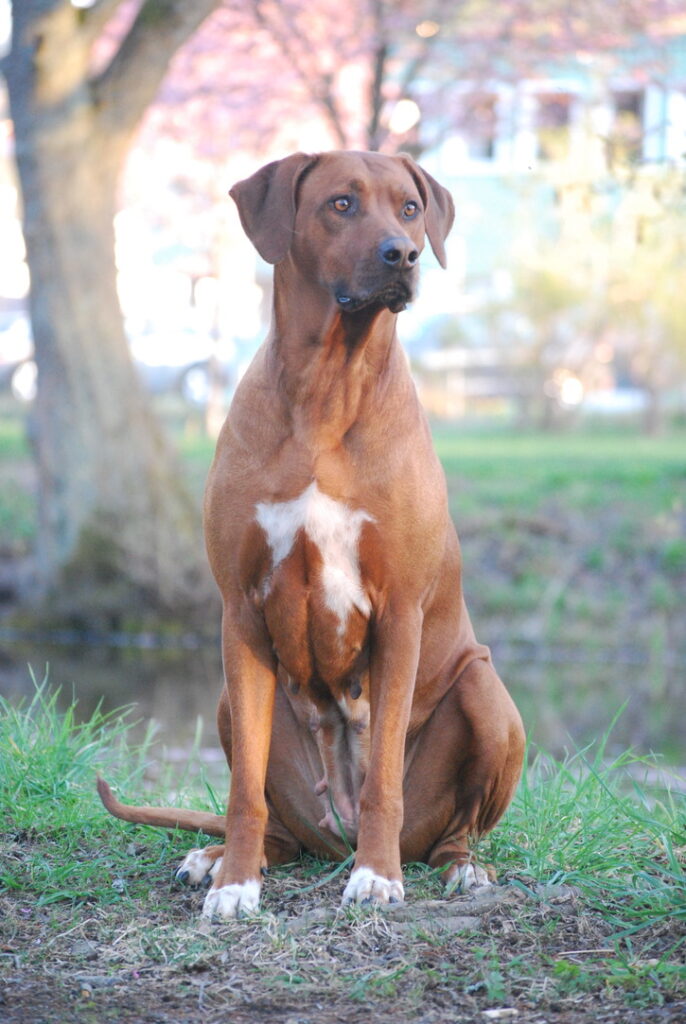 Uwanjas Jifunza Kiswidi – Hekla
Born: May 3, 2018.
Sire: Multi CH Rayridge Jared Boleyd
Dam: Uwanja's Kilasi Ya Kwanza (livernose)
HD: A/B
ED: 0/0
BPH (behaviour and personality assessment): approved with gunshot.
JME: N/N (free)
DM: N/n (carrier)
Hemophilia A/B: clear
EOAD: Clear (by parentage)
D-locus: D/d (carrier)
B-locus: B/b (carrier of livernose-gene)
Ridge: R/r
Correct scissor bite, missing one P1 upper jaw.
Height: 66 cm
Weight: 40 kg
Dam of our Flowers-litter 2022. >>
Breeder: Minna & Jari Fält, kennel Uwanja's, Finland
Owner: Rica Jakovlew, kennel Jupi-Lis  
Hekla was born at kennel Uwanja's in Finland as one of two correct bitches in a litter of 10 (5 livernosed) to the stunning Russian male "Boy" – MultiCh Rayridge Jared Boleyd and the lovely livernosed "Kila" – Uwanja's Kilasi Ya Kwanza.
When my late bitch Misti suddenly died in may 2018 I was contacted by Jari & Minna Fält, kennel Uwanja's. They had a littermate to my Misti – "Nala". They told me that they had a litter that were just born – to Nalas daughters daughter Kila and that if I were interested – they would spare me a correct bitch (they were keeping the other one of them for themselves).
I wasn't really looking for a new dog at that time but the offer was too good to pass up and that is how Hekla came to live with us.
Hekla was a very stubborn, brave and hard-headed puppy. I have had RR's since 1991 and still I was surprised of how much work, comparing to all my other ridgebacks, this little one was.
As an adult – Hekla is the best dog anyone could have. She is a true ridgeback. Calm, regal, sweet natured and with lots of integrity. She gets along with everyone and everything – whether it is people, other dogs, cats or horses. She doesn't hunt and barks very seldom. She is a true joy and it seems she passes on her excellent temperament to her offspring.
Hekla had her first litter in the summer of 2022 by the german male "Sambo" – MultiCh Wakati Mzuri Jazua Aike. You can read more about this litter on their own page.
Due to the corona pandemic Hekla hasn't been shown much but hopefully she can hit the rings again in 2023.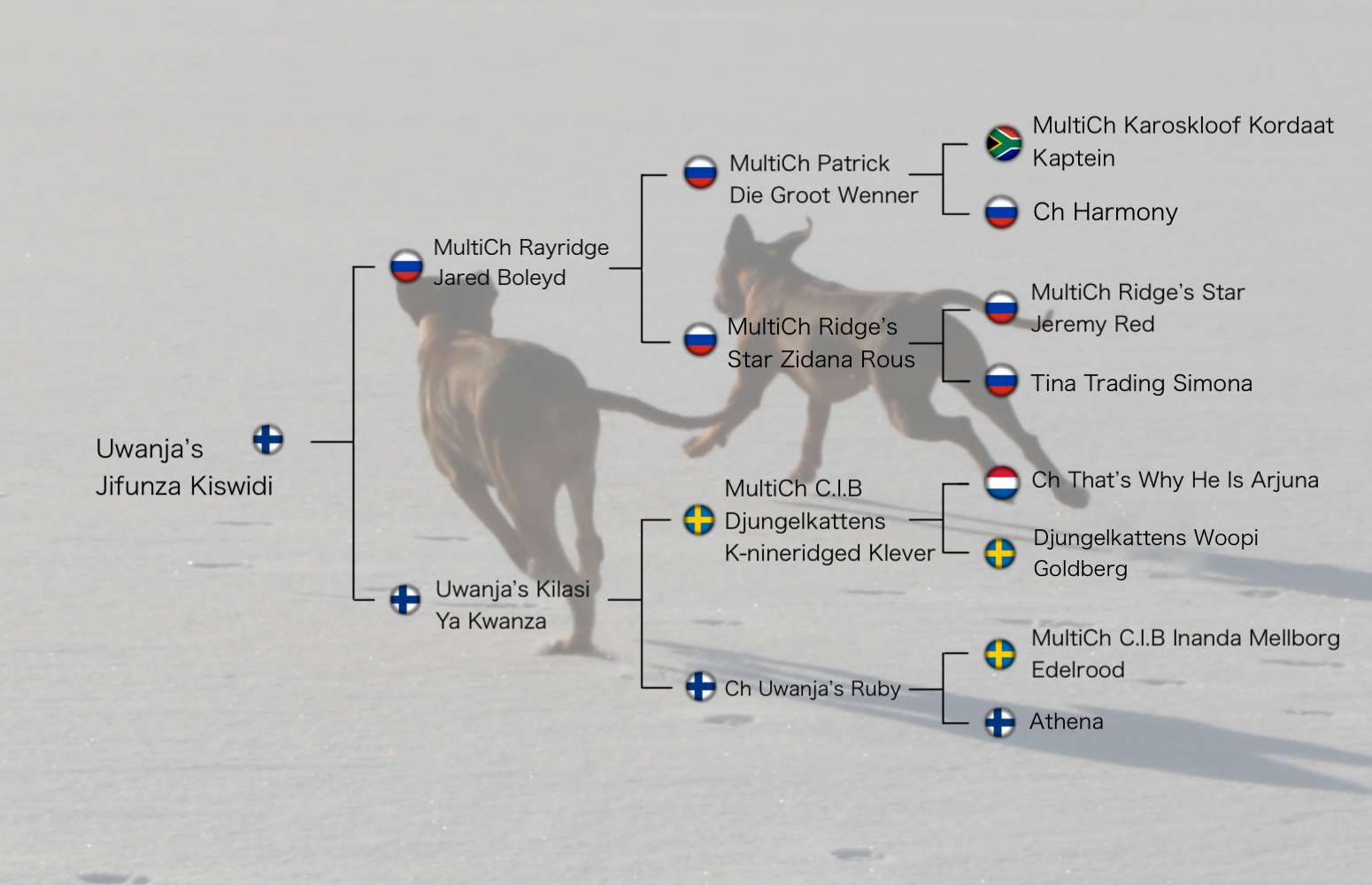 Multi Ch Rayridge Jared Boleyd
Photos by www.rayridge.ru
Uwanja's Kilasi Ya Kwanza
Photos by Minna & Jari Fält and Marjatta Selänniemi.